OUR PARTNERS IN STOCKHOLM
In November 2021 we (Wim Zevenbergen, Youri Pos and Henk Bremer) travelled to
Stockholm for a week and we closed different partnerships with reputable parties.
to the right: Wim and Youri with in the background
Stockholm's medieval city

Beneath a number of our partners in Stockholm.
MATROSEN SMØRREBRØD - STOCKHOLM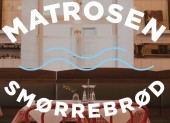 Our 'smörgås-partner' in Stockholm is a special Danish smørrebrød restaurant, located in a very special place in Stockholm's medieval City. The Dångerska huset dates from 1630.
The former fashion model Jenny Wetterdal (Stockholm, Paris, Milan and New York) runs here, together with her crew, a well-known smörgåsrestaurant.
With Matrosen Smørrebrød we maintain a mutual coaching relationship.
Business networking has taken off lately, also because Stockholm's underground makes it easy to quickle arrange an unplanned meeting in Stockholm city. It only takes you minutes to get to the other end of the town.
The Vete-Katten complex in Stockholm is perfectly equipped for this with its living-room like spaces, where you may meet in quiet surroundings for short discussions with your business partner.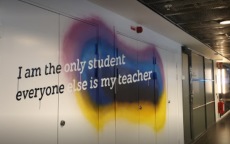 The Epicenter is for us, the Bluefinger Innovation Centre, an important source of information about organised innovation.
The Epicenter in the City of Stockholm combines networking, learning and innovation, and facilitates meetings between professionals, entrepreneurs, scale-ups and (lager) companies under one roof.
Vete-katten's active entrepreneur-owner Johan Sandelin Järnåsen is for us a very experienced guide, showing us the ins and outs of the fika-culture.
It's all about a unique, innovative way of conceiving and realizing new products and services.

House of Digital Innovation
Epicenter is a community of digital scale-ups, corporates, intrapreneurs and entrepreneurs. We offer unique methods to supercharge innovation and growth, member activities and work- and eventspaces.