The City of Zwolle
Zwolle is one of a few larger cities in North-Eastern Netherlands.
The city was founded around 800 CE by Frisian merchants and Charlemagne's troops.
In 1230 it was granted it's city rights. Zwolle became a member of the Hanseatic league in 1294, The municipality counts about 130.000 inhabitants.
Zwolle functions as the entrance gate to North-eastern Netherlands.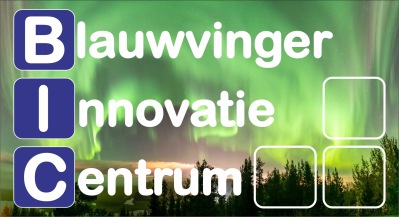 You will find the Bluefinger Innovation Center (BIC) in the heart of the historic center of the innovative Hanze-city Zwolle.
The BIC supports organisations in the North and East of the Netherlands in their effort to innovate, by mobilizing the creative and innovative power of their own staff.
The BIC co-operates with local innovators and institutes.
The Bluefinger Anecdote

The name Bluefinger derives from the medieval rivalry between the Hanseatic cities of Zwolle and Kampen, when Zwolle had sold its city bells to Kampen's inhabitants.
Once installed they seemed to jangle. This is why Kampen decided to make their due payment in small coins.
The members of Zwolle's City Council got blue fingers from counting coins.
Today Blauwvinger is the nickname for the inhabitants of Zwolle.
When using the word Innovation, we generally think of developments using the latest technological findings, for instance the application of 3-D printing in industrial environments. This type of developments generates from 'technology push'.
But Innovation also can be generated from 'demand pull'. For instance, the development of the Covid 19 vaccine.
The focus of the Bluefinger Innovation Center, however, is a very special one:
the development of human innovation power.
An integral part of the
Bluefinger Innovation Center is the BIC Moose Club,
the space on the 3rd floor of our building, that is especially intended for innovative entrepreneurs.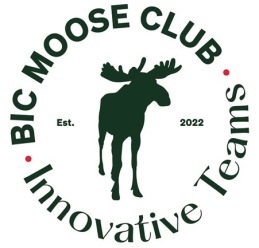 In the heart of our logo you can see our mascot moose Philip.
A moose is a peaceful 'loner', who may seem clumsy, but who moves graciously through bushes and shrubs in forests and swaps. Mooses live in general solitary. In wintertime you can see then in small heards, though.
A mature female is the leader then.
Also smart innovators may start off solitarily. But an important precondition for a successful fast-growing scale-up organisation is that this innovator needs to quickly grow into an inspiring leader and that the scale-up organisation needs to be managed by a close-knit, professionally complete team of leaders.
Consequently the payoff in our logo: Innovative Teams.
On top of thisd we have given the letters of the work moose an extra meaning: MOOSE stands also for: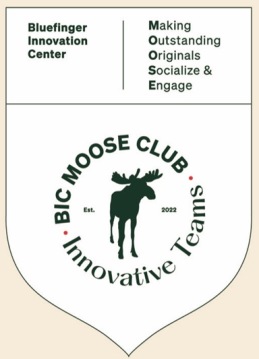 Making Outstanding Originals Socialize & Engage